When it comes to any discussion on diets for weight loss, carbohydrates (or "carbs") seem to be everyone's punching bag, an easy scapegoat for everything that resulted in weight gain. It is quite common to see, hear and read about people proudly swearing by a "low carb" or "no carb" diet as they embark on their weight loss journey.
However, the problem with this approach is that people are often making 'sacrifices' with their food that they don't have to or should not. The real culprit behind weight gain is often not the carbs themselves but a combination of factors such as an imbalanced diet, improper eating habits, lack of exercise and undesirable lifestyle choices. So, let's dispel some of the common myths about carbs, highlight their importance and make a case for their inclusion in a wholesome diet.
Four good reasons to include carbs in your diet-
1. Fuel for the brain: Carbs provide the glucose that is the fuel for the brain. Without this essential supply of fuel, one will experience what is often referred to as 'brain fog' which is characterised by a lack of mental alertness, lethargy and low-energy. For us to be productive at work, the sense of being 'tuned-in' mentally and energy running through us are important, and we know the source of that, don't we?
2. Get better sleep: Advocates of "carbs deprivation" recommend avoiding carbs completely at night. What is often not understood is that without feeding carbs to the body for dinner, one's sleep is likely to be impacted. This is because carbohydrates make tryptophan more available to the brain; tryptophan gets converted to melatonin – a hormone that induces sleep- in the brain. Lesser the amount of tryptophan available to the brain, lesser is the melatonin produced, and consequently, lesser is the quantity of sleep one will get. As we have emphasised from time to time, sound and restful sleep is necessary to lose weight and also prevent NCDs (non-communicable diseases) or lifestyle ailments like diabetes
3. Essential for fat loss: There is an old maxim that is repeated often in the world of diet, nutrition and weightloss: "Fats burn in the flame of the carbohydrates". What it implies is that fats are 'burnt' and utilised for energy in the presence of carbohydrates. So, if you are looking to lose fat and weight, you do need carbs to help you accomplish that goal!
4. Source of valuable fiber: The non-digestible component of carbohydrate food (plant fibers) like that found in whole grains, rice, banana, wheat, etc – known as prebiotics– stimulate the growth and induce changes to the composition of gut microbial populations. The gut microbiome (probiotics) play a very important role in the overall health of a person—which is why there are benefits of traditional Indian pickles – whether it be in contributing to weight loss or fighting against diseases like cancer or diabetes.
Do's and Don'ts with consuming carbs
Now that the importance and benefits of carbohydrates in your diet are clarified, let's note some tips on the type of carbs to take in and the ones to avoid.
1. Do include millets in your diet: Complement your intake of regular sources such as rice and wheat with millets such as jowar, bajra, ragi. These millets are nutritionally superior due to higher levels of protein with a more balanced amino acid profile, crude fiber and minerals like zinc, phosphorus, calcium, iron. As importantly, production and consumption of millets can contribute substantially in the fight against targeted hunger and mitigate the effect of climate change in long run. So, not only will you be benefiting yourself by complementing your diet with millets but also benefiting the cause of environmental sustainability! In fact, a proposal has been submitted by the Indian Government to the United Nations to declare 2018 as the International Year of Millets, to create global awareness about the benefits of millets.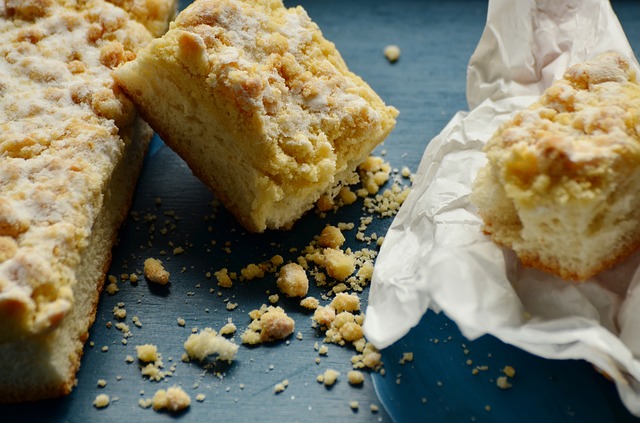 2. Don't consume carbs from refined and processed food items: Avoid packaged food like muffins, breads, biscuits and cakes that are loaded with trans fat, preservatives, emulsifiers, added colours etc. Feel free to enjoy our home-made meals like roti, thepla, bhakri; our traditional Indian breakfast items such as dosa, poha, idli; not only are they good sources of carbs, but also provide fibre, vitamins, amino acids, minerals and other nutrients.
So, the key takeaway that we'd like you to leave with is: when it comes to weight loss, think less of "low carbs" and "no carbs" and be discerning about the good carbs and the right ones!
Read related articles on nutrition
Proteins for vegetarians in Indian diets
Cholesterol and Indian diet: Time to stop worrying
Confused by the misinformation about potential health problems with traditional Indian foods? Get in touch with award-winning Mumbai dietitian and nutritionist, Munmun Ganeriwal, a strong advocate of the holistic, wellness benefits of fresh, local, and traditional Indian foods.